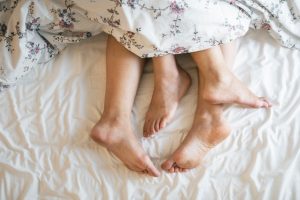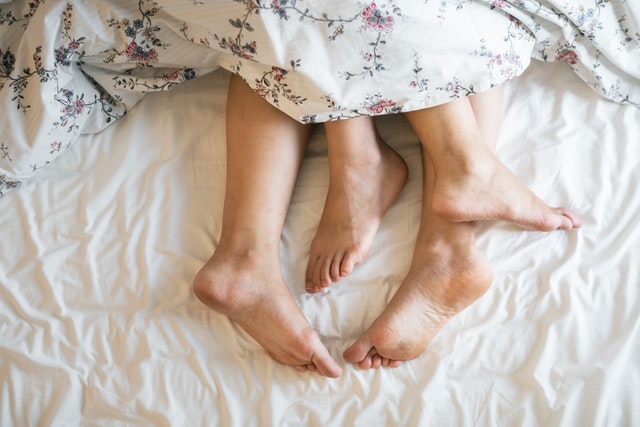 BIO-IDENTICAL HORMONE REPLACEMENT
Getting Natural Bioidentical Hormone Replacement Therapy at East Bay Innovative Medicine
Dr. Michael Souza of East Bay Innovative Medicine in East Providence, RI specializes in natural bioidentical hormone replacement therapy. He has years of experience and expertise helping clients get back their quality of life lost due to symptoms of hormonal imbalance. He has attained a Fellowship from The American Academy of Anti-Aging Medicine.
Bioidentical Hormone Replacement Therapy
If you're ready to look and feel more youthful and reclaim your life, you can give us a call to book a consultation. Unlike treatment with traditional hormone therapy, BHRT is not the same for each person.  During the consultation each person is medically assessed and evaluated to determine if bioidentical hormones are right for them. The assessment may include blood, saliva, and urine tests to diagnose the level of depletion of hormones and to determine which combination and amount of custom-compounded hormone will best fit their need.
We use natural bio-identical hormone replacement therapy (BHRT) to safely and effectively restore your hormones to  a more healthy level. This results in preserved brain function, better quality sleep, restored sexual function, healthy muscle development and protection against osteoporosis. But the most important change is in your quality of life in general.  You will hopefully look and feel better than you have in years!!
Benefits of Bioidentical Hormone Replacement Therapy
There is a wide range of physical, mental, and emotional benefits to BHRT in both men and women.  These are just a few ways that BHRT is found to be beneficial:
Physical benefits: Clients treated with BHRT notice an improvement in overall energy levels, increase in muscle mass, an enhanced sex drive, and a reduced risk of osteoporosis. Women experience a decrease in hot flashes and night sweats, improvement in skin and vaginal dryness which helps reduce pain during sexual intercourse, weight loss, and enhanced sex drive.
Mental Benefits: Short-term memory loss or brain fog is another common symptom caused by hormonal imbalance in men and women. Many people treated with bioidentical hormone therapy reported an improvement in memory functions and the ability to stay focused. Current thinking believe the benefits may be linked to an increase in energy that promotes cell growth and increases the circulation of blood to the brain.
Emotional benefits: Feelings of being overwhelmed, sad, or irritable are emotional symptoms often associated with hormonal imbalance, particularly during menopause. Bioidentical hormones have the ability to improve mood, sleep, as well as reduce the risk or symptoms of anxiety and depression.
How Hormones Affect Every Area of Health
The process of aging eventually affects every person at some point, resulting in medical conditions to visible signs of aging, such as sagging skin or hair loss. Sex hormone levels may also drop in men and women, leading to severe hormonal imbalances.
Symptoms such as hot flashes, irregular periods, low libido, mood swings, trouble sleeping, anxiety, and osteoporosis may result from loss of estrogen & progesterone..
In men, a decrease in testosterone levels is tied to andropause—the male version of menopause. Symptoms of low testosterone in men include fatigue, decreased sexual performance, erectile dysfunction, hair loss, depression, weight gain, loss of muscle mass and muscle weakness.
Certain other risk factors could also lead to hormonal imbalance which may eventually require hormone replacement. Hormone Replacement Therapy (HRT) is the traditional form of treatment which we avoid. However, Bioidentical Hormone Replacement Therapy (BHRT) has become the treatment of choice due to its natural composition and the benefits it offers.
Erectile & Sexual Dysfunction
A fulfilling sex life is a large part of what makes our lives so enjoyable.  It keeps us connected to our loved ones and contributes greatly to our sense of overall well-being.  However, proper sexual function greatly depends on a proper hormonal balance, which will be altered as we age.  Our lifestyle choices can also have a negative affect on a healthy sex life.
Erectile dysfunction in men: symptoms, causes and solutions:
A low libido is a common symptom experienced by men who are going through andropause. As a result of decreasing testosterone levels, men may begin to have difficulty achieving or maintaining an erection, or they may even lose interest in sex altogether.  Replacing the lost hormones with natural bio identical hormone replacement therapy, can restore the levels a man's body needs for healthy sexual function.
There are also other factors that can contribute to sexual dysfunction.  An unhealthy lifestyle, poor nutrition, low physical activity, smoking and drinking excessive alcohol can negatively impact a man's sexual health. Improved nutrition, increased physical activity and better lifestyle choices can help increase blood flow, supply energy and contribute to a feeling of overall wellness which will naturally improve libido and erectile quality.
Low libido in women: symptoms, causes and solutions:
Women also experience a decreased interest in sex as well as overall dryness including vaginal dryness, difficulty achieving climax and other barriers to healthy sexual function.  These troubles often come during the perimenopause timeframe and increases during menopause when the levels of progesterone, testosterone and estrogen are disappearing. 
With the use of natural bio-identical hormone replacement therapy, we can restore the proper hormonal balance needed for a woman to slow down the aging process.  However, just as it is with men, a woman's lifestyle choices can also contribute to sexual dysfunction. This is why it is so important for a woman to make healthy dietary and lifestyle choices, exercise regularly and replace her depleted hormones.
When combining bio-identical hormone replacement therapy and improved lifestyle choices together, this can improve the symptoms of sexual dysfunction in both men and women.
Call us today to schedule your consultation: 401-437-0120.
References
Testosterone and breast cancer prevention
Menopausal Hormone Therapy and Health Outcomes During the Intervention and Extended Poststopping Phases of the Women's Health Initiative Randomized Trials (Manson et al., 2013)
Landmark trial overstated hrt risk for younger women
Unequal risks for breast cancer associated with different hormone replacement therapies: results from the E3N cohort study.
Effect of hormone replacement therapy on cardiovascular events in recently postmenopausal women: randomized trial.
Fundamental Concepts Regarding Testosterone Deficiency and Treatment
Sex in the brain: hormones and sex differences
Testosterone Therapy in Men With Prostate Cancer.
Would More Sex Really Make You Happier?
Association between Age-Related Reductions in Testosterone and Risk of Prostate Cancer – An Analysis of Patients' Data with Prostatic Diseases
Allopregnanolone affects sleep in a benzodiazepine-like fashion.
Progesterone and Bone: Actions Promoting Bone Health in Women
Progesterone for Symptomatic Perimenopause Treatment – Progesterone politics, physiology and potential for perimenopause
Hormone Replacement Therapy and Risk for Neurodegenerative Diseases
Any Questions? Give us a call 1 (401) 437-0120